August 2016 Newsletter
New Blog Post: Freedom Forever Part II
Last month we looked at freedom from the perspective of nations. But what is liberty for an individual? What is true freedom? The opportunity to select one's preferences is one of the beauties of freedom – and expresses uniqueness and individuality. But freedom misused – even once – can make us slaves again. Read more…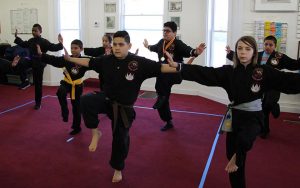 New Things at Rising Dragon
Construction has finished in front of our school with new roads, new sidewalks, driveway, and new grass! We have also repainted our fu dogs, our billboard and parts of the exterior. Remodeling of the Phoenix kickboxing room is finishing this month! New DVDs now include all kung fu and kenpo levels through Block 9 for Pee Wees, Little Dragons, Juniors and Adults. Tai Chi has blocks 1-3 available now. Also there are new videos available on our website.
Tournament August 6, 2016
Would you like to participate in an excellent local tournament? Milwaukee's Chin Be school whom we have participated with several times is hosting a Memorial Tournament on Saturday August 6th at Travis Gym at 4717 N. 38 street. $50 includes 3 events: Wrestling, Forms and Weapons. Let Sifu Melodie know right away if you would like to compete for fun, pride, and trophies!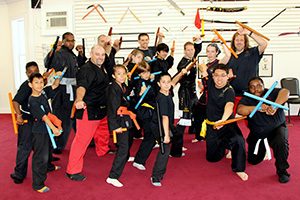 Seminar Videos Now Available
Those who participated in Master Jeff Sindy's seminars this summer can now access the seminar material by video on the White Lotus Association website. Simply go to the membership page and type in your username and password. If you don't have a login, please see Sigung Steve or Sifu Mel.
Demonstrate Your Kung Fu!
We have two scheduled demonstrations from our school:
Mexican Fiesta Saturday August 27 at 2 p.m.: you will receive a free entry to Mexican Fiesta if you are participating – families may get additional free tickets as available. There will be a rehearsal that morning from 10-11:30 at the school prior to the event down at the Summer Fest grounds. Please arrive at Summer Fest at least 45 minutes prior to our performance time.
International Food & Walk September 24th at noon: We will be at 33rd and National with a table and performing out in the blocked off street area. We will be rehearsing that morning just prior to our performance from 10-11:30 a.m at the school.
August Special
Anyone during August who has a friend or additional family member sign up will receive a $35 gift certificate for merchandise at our pro shop! So invite your family and friends to try one free class and see if they like it. For each one who joins you will receive an additional gift certificate!
Special Dates
Business Meeting – Wednesday August 10th at 8:30pm
Testing – Friday August 26th at 5pm; Awards Ceremony at 6:30pm
Mexican Fiesta Demonstration – Saturday August 27th at 2pm
No Classes Labor Day Weekend – Saturday & Monday Sept 3rd & 5th
Block 1 Focus
Week 1 (August 1-6): Sparring & Self Defense
Week 2 (August 8-13): Weapons
Week 3 (August 15-20): Review and Bead Testing
Week 4 (August 22-27): Full Review & Testing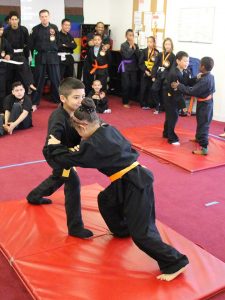 Bumper Stickers
Do you have our Rising Dragon magnetic sticker on your car? Every time Sifu Mel or Sigung Steve see your car with a sticker more than a mile from the school, they will write down your license and give you a $5 certificate for the pro shop!
Payments
Pay before the 5th of the month to avoid late fees. Buy 3, 6 or 12 months and receive great discounts and savings. Credit/Debit cards are accepted.
– Sigung Steve Jungmann
Pai Xeang Lum
August 3, 2016 |
News
|
Comments Off

on August 2016 Newsletter