Chin Be Tournament on July 29th at Park Lawn YMCA
Our partner school, Chin Be College of Martial Science, have a tournament coming up on July 29th that they would like us to participate in. If you are interested, please ask one of the Rising Dragon teachers before or after class, or contact Sijo Baldwin using the information below.
We cordially invite Rising Dragon Martial Arts to attend the Annual Dedication Tournament sponsored by Chin Be College of Martial Science and the Mid-America Martial Arts Association. Registration and application details are attached. Please contact Dr. Sijo Baldwin @ drsijobaldwin@gmail.com or call 414-973-9728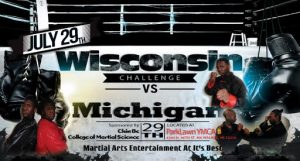 Saturday, July 29, 2017 @ 9:30 AM
YMCA (Park Lawn) 4340 N. 46th Street
Milwaukee, WI 53216
Featuring The 2016 – 2017 Induction into the Universal Hall of Fame
You or an Associate Will Be Chosen….
Become part of martial arts history. You or someone you know will be nominated into the "Universal Hall of Fame" to commemorate your/their life's work and achievements in the world of Martial Arts. All nominees must be weighed, measured, and rise equaling all that is good in a martial artist.  All honorees will receive their accolades in front of their peers, family, friends, and community on July 29, 2017 in Milwaukee, WI.
July 13, 2017 |
News
|
Comments Off

on Chin Be Tournament on July 29th at Park Lawn YMCA