February 2017 Newsletter
New Blog Post: Honor – Standing with the Truth
Our third white lotus code is "Honor. I will stand with the truth and my convictions." Honor puts the truth ahead of our wants and needs. We cannot lie. We serve the truth. Even what some call "white" lies or "little" lies that we may think are helping people actually dishonors ourselves to serving the truth. Read more on Sigung Steve's blog…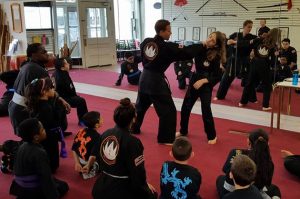 Dragon Seminars
Thanks to all who participated in our teacher seminars earlier this month! We had five sessions with diverse subject matter such as a short kenpo tiger form, gun takeaways, bagua circling, snake themed defenses, and pressure point techniques. Great energy, Dragons!
White Lotus Memberships
Renew membership in 2017 and receive a patch for your uniform or $10 off a WLA Back patch. If you have all the patches, receive free chi balls!
Testing
Block 1 testing will be on Friday February 24th at 5 p.m. Intermediate and advanced testing will be earlier in the week or that day, check your test invitation. All students need full dress uniform, school patch, White Lotus membership patch and training/testing manual. Those items are in the Pro-shop.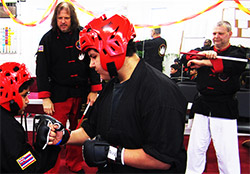 Wisconsin State Spring Tournament 2017
Saturday April 8, 2017. We will be partnering with Chin Be Martial Arts for our state tournament this year. Hosted by two great schools – others also will be welcomed to compete with us as well! Experience camaraderie among fellow students and schools, test out your forms, defense, weapons, sparring and skills. This is just around the corner – so start your training for competition now!
Competition includes: Kung Fu Forms / Tai Chi Forms / Weapon Forms / Point Fighting / Chinese Wrestling / Push Hands / Self-Defense
Special Cost: Any 2 events for $40 / Any 4 events for $55 / All 7 Events for $70
Special Dates
Business Meeting – No meeting this month
Test Block 1 – Friday, February 24th at 5 p.m. Awards at 6:30 p.m.
Wisconsin State Tournament: Saturday, April 8
Block 1 Focus
Week 1 (Jan 29-Feb 4): Weapons
Week 2 (February 6-11): Forms/Info
Week 3 (January 15-21): Fist Sets/Weapons
Week 4 (January 22-28): Review/Testing
Payments
Pay before the 5th of the month to avoid late fees. Buy 3, 6 or 12 months and receive great discounts and savings. Credit/Debit cards are accepted. Save from $200 to $300 per year by getting 3, 6, or 12 month packages!
– Sigung Steve Jungmann
Pai Xeang Lum
February 11, 2017 |
News
|
Comments Off

on February 2017 Newsletter