May 2015 Newsletter
Welcome to tournament season, Dragons! Our calendar for April is now available.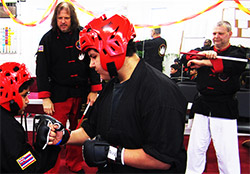 We are very excited to bring you our 19th annual Rising Dragon Tournament on May 23, 2015. Every first place will receive a beautiful trophy and 2nd and 3rd places will receive medals in each category.
This is a family and friendly tournament that provides all students and teachers an avenue to test their skills, improve themselves, and have fun. Students will compete by age and rank. While this is a school event, we are likely to have students from other schools also competing.
You can pick up a tournament application online at or at the school. Further information is below; a be sure to get your application in by May 2 for a further discount!
Tournament May 23
Location: Rising Dragon School, 3429 W. Greenfield Ave.
Time: 8 a.m. to 12 p.m.
Spectators $5 or 3 for $12 Children under 4 free
Entry Fee: $25 +$10 for each additional category
Schedule
7:30 – Doors Open
8:00 – Sigung Demonstration Weapon
8:15 – Black Belts Compete
9:00 – Forms for all ranks & age
10:00 – Sparring for all ages and ranks. Full contact fighting during this time as well.
11:00 – Other Divisions such as self defense, crane & horse stance
12:00 – Close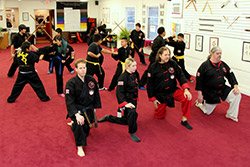 Class Early Arrival
Parents, please remember to drop your students off no more than 5-10 minutes before their class time and by 10 min afterwards pick them up. "Babysitting" surcharges may be added for those staying later than 10 minutes after their class ends. Thank you!
New DVDs
We have available beginner level DVDs according to Blocks (1,2 or 3). Each DVD contains complete presentation of all material including basics, forms, fist sets, sparring, weapons and information.
Adult & Junior DVDs: $40
Little & Pee Wee DVDs: $30
Older (non-block) DVDs are available for ½ price while they last.
Payments
Remember to avoid late fees after the 5th and 10th of each month. Also check out our new large savings when buying 3, 6, or 12 months!
White Lotus Association
Make sure your association membership is current to receive 25% off on all seminars and tournaments!
Important Events & Dates:
May 15 – Testing Block 2
May 23 – Rising Dragon Tournament
May 25 – Memorial Day – No Classes
April 29, 2015 |
News
|
Comments Off

on May 2015 Newsletter