April 2016 Newsletter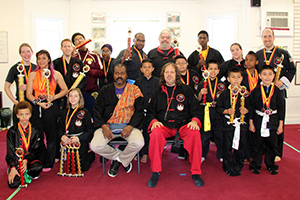 We are very excited to bring you our 19th annual Rising Dragon Tournament on April 16, 2016 (date tentative). Every first place will receive a beautiful trophy and 2nd and 3rd places will receive medals in each category.
This is a family and friendly tournament that provides all students and teachers an avenue to test their skills, improve themselves, and have fun. Students will compete by age and rank. While this is a school event, we are likely to have students from several other schools also competing.
You can pick up a tournament application online at www.risingdragonmartialarts.com or at the school.
Tournament Details
Location: Rising Dragon School, 3429 W. Greenfield Ave.
Time: 8 a.m. to 12 p.m.
Spectators: $5 each or 3 for $12; Children under 4 free
Entry Fee: $30 +$10 for each additional category
Schedule
7:30 – Doors Open
8:00 – Sigung Demonstration
8:15 – Black Belts Compete
9:00 – Forms for all ranks & age
10:00 – Sparring for all ages and ranks. Full contact fighting also during this time
11:00 – Other Divisions such as self-defense, crane & horse stance
12:00 – Close
Compete Twice – Tournament 2!
The same afternoon of our tournament on the 16th we are taking as many students who wish to go to a second tournament in Milwaukee that afternoon. We have a special arrangement that students can compete at the Chin Be Tournament on 4717 N. 38th street in the Travis Academy Gym for only $20 – they can compete in any two events of forms, point fighting, self-defense or Chinese Wrestling. See Sigung Steve or Sifu Melodie for more information about this.
March is Buddy Month
Get 3 buddy passes from the school (free). Give to your friends or other family members during March to try two classes for free. If you get at least 3 people to try a class you will get a choice of a special seminar at the end of the month – Six Man Tiger Defense on Thursday, March 31 at 6:30 p.m. or Nunchaku Form on Saturday, April 2 at noon at our school. If you get 5 people to try a class you can come to both seminars!
Block 2 Focus
Week 1 (March 1-5): Basics
Week 2 (March 7-12): Forms
Week 3 (March 14-19): Forms
Week 4 (March 20-26): Fist Sets
Week 5 (March 27-31): Sparring
Special Dates
Testing – Friday 5 p.m. on March 11 (Block 1 Makeup)
Business Meeting – Wednesday 8:30 p.m. March 16
6 Man Tiger Seminar – Thursday March 31 at 6:30 p.m.
Nunchaku Seminar – Saturday April 2 at 6:30 p.m.
Tournaments – Saturday April 16th 8 a.m.
Payments
Pay before the 5th of the month to avoid late fees. Buy 3, 6 or 12 months and receive great discounts and savings. Credit/Debit cards are accepted.
White Lotus Memberships
Renew membership in 2016 and receive a patch for uniform or $10 off the Back patch. If you have all the patches on your uniform receive a free birdie ball!
Student Manuals & Block Training DVDs
Enrich your training of your level with our new student manuals and rank DVD's available in our pro shop now!
Rising Dragon Student Manuals Are Complete!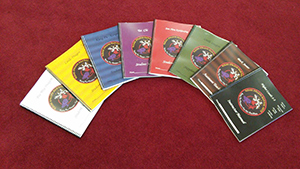 Pee Wee Manual, Ages 4-7, levels to Blue Star ($35)
Little Dragon Manual, Ages 8-11 to Black Junior ($35)
Kung Fu & Kenpo Manual, To Black Higher 1 ($35)
Little Dragon Supplement, Green – Black Junior ($30)
Black Junior Supplement Manual ($30)
Tai Chi Manual, to Black Higher 1 ($35)
Kickboxing Manual, to Black Star ($35)
Higher Levels 1-3 Manual, Black 1 – Black 4 ($35)
*Full Color *80 % Interactive *Full Portfolio *All Test Sheets
*Complete Curriculum *Puzzles, Mazes, Hidden Pictures for Pee Wee & Littles
*Summary Charts *Pai Lum & School History *Teacher Biographies
*Pages to Document Photos of Pai Lum Journey
School Regulations
School rules are now posted in the locker room and upstairs.
– Sigung Steve Jungmann
Pai Xeang Lum
March 31, 2016 |
News
|
Comments Off

on April 2016 Newsletter