January 2016 Newsletter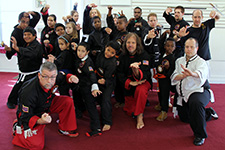 We at Rising Dragon Martial Arts thank all our teachers, students and parents who made 2015 a banner year of training at our school! Now we usher in the New Year's wishing everyone the best 2016. We have many things to look forward to at Rising Dragon the next few months.
January – We start Block 1 training. We will also be holding our annual teacher conference/seminar January 14-16 at the school. All adult Sihings and Sifus should plan their attendance that covers subjects such as "Design & Delivery" and "Classroom Management." We will cap Saturday evening with our Winter Teacher Outing.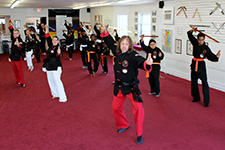 February – Testing over Block 1 at the end of the month. Sigung Steve will be teaching seminars at schools in our White Lotus Association in Florida as well as training with many dragons there. Let Sigung know if you are interested in joining other WI dragons going down to balmy Florida for training and sun!
March – Block 2 training starts. We are also scheduling our Annual Wisconsin State Tournament at the end of March!! Competition includes forms, weapons, sparring, push hands, Chinese wrestling, full contact kickboxing and much more!
Block 1 Focus
Week 1 (January 4-9): Basics
Week 2 (January 11-16): Forms
Week 3 (January 18-23): Forms
Week 4 (January 25-31): Fist Sets
Special Dates
Test Block 3 – Friday, Jan 8 at 4pm
Teacher Seminar – Thurs, Jan 14 thru Sat, Jan 16
Florida Trip – Friday, Feb 11 thru Sun, Feb 14
Tournament – Saturday, March 26 (Tentative)
Rising Dragon Student Manuals Are Completed!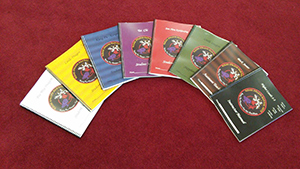 Pee Wee Manual for ages 4-7 a complete guide through 9 levels to Blue Star – $35
Little Dragon Manual for ages 8-11 a complete guide to Black Junior level – $35
Kung Fu & Kenpo Manual for ages 12 & up a complete guide to Black Higher 1 – $35
Little Dragon Supplement Manual to take completed Pee Wee to Black Junior – $30
Black Junior Supplement Manual to take completed Littles to Black Higher 1 – $30
Tai Chi Manual a complete guide in Tai Chi from White to Black Higher 1 – $35
San Shou Kickboxing Manual a complete guide in kickboxing to Black Star – $35
Higher Levels 1-3 Manual a complete guide from Black 1 to Black 4 "Sigung" – $35
*Full Color *80 % Interactive *Full Portfolio *All Test Sheets
*Complete Curriculum *Puzzles, Mazes, Hidden Pictures for Pee Wee & Littles
*Summary Charts *Pai Lum & School History *Teacher Biographies
*Pages to Document Photos of Pai Lum Journey
Payments
Pay before the 5th of the month to avoid late fees. Buy 3, 6 or 12 months and receive great discounts and savings. Credit/Debit cards are accepted.
White Lotus Memberships
Renew membership in 2016 and receive a patch for uniform or $10 off the Back patch. If you have all the patches on your uniform receive a free birdie ball!
Block Training DVDS
Adult & Jr DVDs: $40 Little & Pee Wee DVDs: $30
New Training Shirts
New Colors coming – Ice Blue and Fire Red. Place your orders in the office today!
– Sigung Steve Jungmann
Pai Xeang Lum
January 5, 2016 |
News
|
Comments Off

on January 2016 Newsletter