June 2014 Newsletter
Yeah! Summer! We are 'kicking' the summer off with a bang of events at Rising Dragon: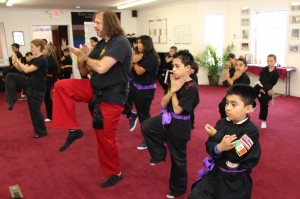 Haga clic aquí para leer en español
Saturday May 31 all students from 11:30 – 12:30 who help us flyer our neighborhood will receive all you can eat pizza afterwards at the school. A parent or older guardian must accompany any child under 11.
Try out for free an aerobic kickboxing class led by Sifu Andrea on June 8th at 1:30. Students and parents may try this for free!
Meet and train under Lng Shr (Senior Master) John Riddick one of the premier students of Grandmaster Pai on June 27-28. Students have this rare opportunity to learn some unique forms only known by Lng Shr today. There is also an opportunity to talk with him and get his autograph and a picture taken with him for one's martial arts portfolio.
Speaking of bangs – join us at Jackson Park for a demonstration of kung fu and tai chi forms, self-defense, weapons, and board breaking! We want all students to participate. It's Friday, July 4, 10:30 a.m. at the park.

May Testing

Congratulations are in order to those who passed their tests in May. To purple junior kung fu – Julio C. To orange pee wee kung fu – Elian C-G. To yellow star pee wee kenpo – Kimberly R. To yellow tai chi – Cris A. To yellow junior kung fu – Vincel M. To yellow junior kenpo – Mahakpreet S. To yellow little dragon kenpo – Jesus S. To yellow pee wee kung fu – John M. Great job everyone!

Weekend with the Warrior!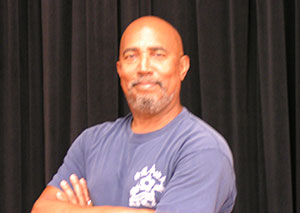 Sign up now for the June 28 special guest master and first generation student of Grandmaster Pai – Lng Shr John Riddick from Daytona Florida. There are three seminars for students to participate in!
Friday & Saturday June 27th and 28th, 2014
at Rising Dragon School 3429 W. Greenfield Ave.
Friday Night:
6:00 Two Person Tai Chi Set $35*
Learn tai chi secrets of movement for amazing internal power and self defense
Saturday
11:00 Dragon Bite Form (Youth and Adults) $25*
Develop explosive movements of the dragon in this short Pai Lum set
12:00 The Lost Forms of Dr. Pai $35*
Discover 2 short form sets never before taught to the public!
Special: All Seminars for only $70
*Cost with White Lotus Association membership. Otherwise $45/ All 3for $120.
– Sigung Steve Jungmann
Pai Xeang Lum
May 27, 2014 |
News
|
Comments Off

on June 2014 Newsletter