May 2017 Newsletter
New Blog Post – A Warrior With Compassion
The fifth White lotus code is "Martial Arts: I will be a warrior with compassion, seeking peace and helping all in need." A warrior is a fighter battling for a just cause. He or she fights to protect others or themselves from evil and harm. In our world not every fight is physical. Sometimes it is the struggle to get back up after being knocked down or when we fail at something in life. Read more on Sigung Steve's blog…
Pai Lum Seminars!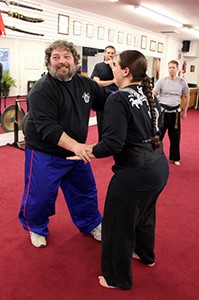 We are honored to have the return of Sifu William Luciano from New York presenting seminars on Friday June 9th and Saturday June 10th. Highly recognized in Pai Lum circles for his knowledge and expertise, Sifu Bill also brings hands on experience to make your kung fu, kenpo and tai chi the best. This is a rare opportunity to train, have fun and learn! Set the date on your calendar now.
Friday
5:30 – Punch-Grab Articulation (drill series to flow between striking and jujitsu grappling)
6:30 – Push Hands Mastery (develop more internal skills & power with fighting applications)
Saturday
11 – Long Range Staff (designed techniques to make your weapon fighting sing)
12:15 – lunch and photo/talk time with Sifu William Luciano
1 Mystery Seminar (To Be Announced Soon)
Bonus Training: Sifus and Sihings will receive 3 hour opportunity for private training and enhancement from Sifu Bill Friday from 12-3 p.m. when they purchase all the seminars.
Special Pricing: Non members – 1 seminar $45 – 2 seminars $75 – All 4 Seminars $140
White Lotus members – 1 seminar $35 – 2 seminars $55 – All 4 Seminars $99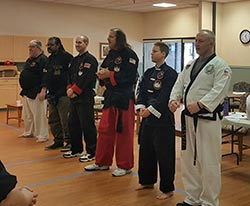 Flyering & Pizza!!
Saturday May 13th at 11 a.m. (right after Family class) we will be going door to door flyering our Summer Special to our neighbors. You may keep your uniform on during this time. Teams of about 4-6 will be chaperoned by an adult on a block between 35-40th between Greenfield and National. Afterwards at 12:30 there will be a Pizza Lunch free to participants as a thank you. Students should be picked up a 1 p.m. if they choose to join us for this fun event.
Special Yoga Class!
Marie is an expert teacher in yoga (she owns a school in Wales, WI) and she will be presenting a unique seminar class to understand and practice this art for health and well-being. This is free to all regular tai chi students. Kung Fu and Kenpo students may attend for only $10 and non-white lotus members may attend for $20. The date is May 20, 2017 at noon at our Rising Dragon school 3429 W. Greenfield Ave.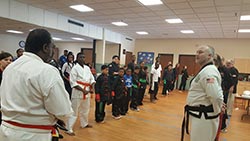 Wisconsin State Tournament
Great job to all students who participated in our tournament last month. We had three schools competing with about 50 competitors. Awesome job of dragon pride and warrior spirit!
Testing Block 2
Block 2 make-up test will be on Friday May 12 at 5 p.m. Intermediate-advanced testing will be earlier on that day, check your test invitation. Students need full dress uniform, school patch, white lotus membership patch and training manual. Those items area available in the Proshop.
No Classes Memorial Weekend
Saturday May 27th and Monday May 29th there will be no classes in observance of Memorial Weekend! Thank you all veterans for serving and protecting our country.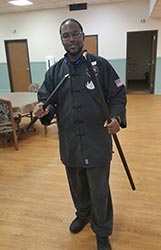 Summer Special
We know a lot of folks travel in and out during summer. So we have a special to save you several free weeks so if you are gone you won't be paying for them. Youth are $169 for 3 months and Adults are just $189. Make this purchase in May or June to receive the special. (If your current term ends in August for example the 3 months will be extended from that point)
Block 3 Focus
Week 1 (May 1-6): Basics
Week 2 (May 8-13): Forms
Week 3 (May 15-20): Fist Sets
Week 4 (May 22-27): Sparring
Special Dates
Business Meeting – Wednesday May 10, 8:30 p.m
Test Block 2 – Friday May 12th at 5 p.m. Awards at 6:30 p.m.
Pizza & Flyering – Saturday May 13 11 a.m. Flyering and 12:30 Pizza
Special Yoga Class – Saturday May 20th at noon.
Memorial Weekend Closed – Sat May 27 and Monday May 29
Luciano Seminars – Fri & Sat June 9th & 10th
Monthly Fees
Pay before the 5th of the month to avoid late fees. Credit/Debit cards are accepted. Receive up to 3 months free by purchasing 3, 6, or 12 month packages!
April 30, 2017 |
News
|
Comments Off

on May 2017 Newsletter