May Newsletter
Happy Spring, Dragons! Our calendar for May is now available.
April Recap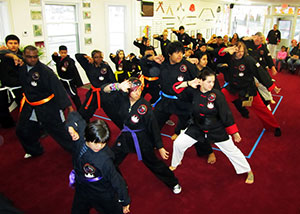 Congratulations to all the dragons that competed in last month's Spring Tournament. We had over 100 competitor entries and had awesome performances and sparring. Also a thanks to Sifu Tim for leading a great tai chi demonstration and World Unity Tai Chi day at Riverside High School.
Also, congrats to those who tested in April — this was one of the best tests we've seen in years! To green little dragon kenpo – Saul F. To green little dragon kung fu – Carlos A. and Miguel M. To purple kenpo – Sophie M. To purple kung fu – Elbert L. To purple little dragon kung fu – Dayanara J. To orange star pee wee kenpo – Juan S. To orange little dragon kung fu – CoHoneste H and Lysette H. To orange pee wee kung fu – Margarito D. Awesome job by all! You made your Sifus proud.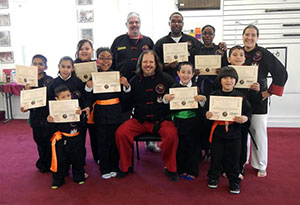 May Events
As we enjoy the Spring heating us up, we are also heating up special training this month focusing on practical weapon defense against staffs, 2 sticks and knives – both training and application in dynamic movement. Juniors and Adults are invited to special training classes on Thursdays at 5:30 all month long.




June Seminars
Sign up now for the June 28 special guest master and first generation student of Grandmaster Pai – Long Shr John Riddick from Daytona Florida.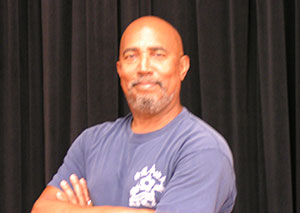 SEMINARS: A Weekend with the Dragon Warrior
Friday & Saturday June 27th and 28th, 2014
at Rising Dragon School 3429 W. Greenfield Ave.
Friday Night:
7:00 Two Person Tai Chi Set $35*
Learn tai chi secrets of movement for amazing internal power and self defense
Saturday:
11:00 Dragon Bite Form (Youth and Adults) $25*
Develop explosive movements of the dragon in this short Pai Lum set
12:00 Taking Your Pai Lum to the Next Level $35*
Discover the secrets of Pai Lum Kung Fu
Special: All Seminars for only $70
*Cost shown with White Lotus Association membership. Non-members cost $45 per seminar, 3 for $120.
Enjoy the Spring and continue training with Ha Na – the spirit of a warrior!
-Sigung Steve Jungmann
May 2, 2014 |
News
|
Comments Off

on May Newsletter