Note from Sigung Steve for May – Special Events
Greetings! Some important and awesome events in the near future!
Haga clic aquí para leer en español
No classes Memorial weekend Saturday, May 24 and Monday May 26
Flyerama and Pizzerama May 31
Our school is hosting a "Flyer the Neighborhood and Eat Pizza" event to help promote the school in the neighborhood. We will have our students, teachers, parents and friends flyering from 31 -38th streets and from National to Mitchell as our targeted neighborhood. Youth will go down blocks near the school in groups of 4 (with at least one adult) handing out school flyers and talking to folks on their porches. As a thank you the school will provide a pizza luncheon afterwards. We are also asking for parent assistance that day for chaperoning. Ages 7 and older are invited to participate.
The event is scheduled for May 31, 2014 from 11:30 a.m. to 1:30 p.m. Lunch would be around 1:00 pm. at the school. Should there be inclement weather it will be scheduled for the following Saturday. Contact me if you have questions at 414-383-7727.
A Weekend with the Warrior Friday and Saturday June 27 & 28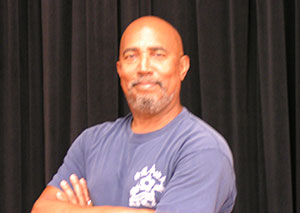 We are blessed by the first time visit of one of the most noted teachers and practitioners of our art of Pai Lum, Lng Shr John Riddick from Daytona, Florida. He will be holding seminars Friday night, Saturday morning and afternoon. This rare opportunity will be held right at our school. All ages can participate in the 11 a.m. seminar for only $25 (white lotus members). Students can get autographs in their portfolios and pictures with Lng Shr John afterwards! Sign up at the school and check our calendar for more information. Please sign your child up for this rare and special occasion!
All School Demonstration at Jackson Park July 4
This is a great opportunity to have a picnic, have fun and enjoy several shows and performances happening at the park. Our school will be representing the martial arts and performing a 30 minute demonstration of forms, self defense, weapons and board breaking at Jackson Park. Exact time will be announced soon.
Thanks for all your support and we look forward to a fantastic summer providing exercise, discipline and self defense your family at Rising Dragon. You are doing a great favor for all your family enrolled!
— Sigung Steve Jungmann
May 20, 2014 |
Blog Posts
|
Comments Off

on Note from Sigung Steve for May – Special Events