May 2020 Newsletter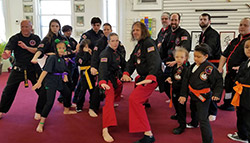 Training Online at Rising Dragon
The Big News – everyone knows – the virus has inspired officials in Wisconsin to essentially keep everyone home bound until May 26. So at Rising Dragon we are meeting that challenge by continuing to offer training and classes online. We've posted a new banner outside the building advertising this and we have improved our method of delivering classes online. For new folks it is simple as clicking on a link to the classes on our home page of www.risingdragonmartialarts.com and that link will take you directly to the live programming.
(Otherwise you can simply go to www.bluejeans.com and click on the join meeting tab near the upper right of their home page and it will ask you for user id in which you put in our phone number – 4143837727 and click go (you can ignore the password request) and it will take you straight there.)
A special thanks to Sifu Jon who has diligently worked to update our website and help connect our students with our newsletters. Both he and his two sons Sam and Jesse train online with us and next time you see Sifu on send him a Chat window thanks – as you can type us messages while online as well as interact vocally when you unmute your mic.
Training Opportunities
Students have 90 minutes a day available every Monday – Thursday from 4:30-6:00 p.m. and Saturdays from 9:30-11a.m. Week day classes are specifically geared toward different ages – every one of every rank and age are welcome to the whole 90 min session. Even though it might be more slowly presented to say Pee Wees (ages 4-7) – anyone can follow and remind themselves of past material or even learn new material in some cases.
Saturdays are welcome to students and to the community as free classes to help people stay mentally and soulfully and physically strong through ancient tai chi, kung fu and kickboxing methods. Our weekly schedule:
Mondays and Wednesdays:
4:30 Pee Wee Dragons
5:00 Little Dragons
5:30 Junior and Adult Dragons
Tuesdays and Thursdays:
4:30 Tai Chi
5:15 Kung Fu Intermediate & Advanced
Saturdays:
9:30 Tai Chi
10:00 Kung Fu Family Class
11:00 Kickboxing
Testing Results
We are very proud of several students who worked hard both in class and now online and tested for their new level (Sidis Jesus and Aaron (Little Dragon Orange), Sidi Sullivan (Pee Wee Purple Star), Sidi Lucas (Pee Wee Orange), Sidi Timisha (Adult Orange), Sidi Nick (Adult Purple Tai Chi) and Sidi Rich (Adult Purple Tai Chi). They tested online individually before one of the master teachers and then Sigungs Melodie and Steve drove to their houses to present the award ceremony of their certificate and sash. Congratulations!
More Information
Feel free to contact us at 414-383-7727 or through our website www.risingdragonmartialarts.com or
through our online training or emailing directly to rsngdragon@aol.com. We love to hear from you and see how you are doing and connect. This season of trial and difficulty has tried to put us all down – but remember our training code: "Seven times down, Eight times up!"
As we wrap up this newsletter as an encouragement to all of the Rising Dragon family, Sidi Jessie (a highly gifted artist and one of our tai chi family members) has shared with us her original art of "Courage." Thank you for sharing your heart and love in these times with this beautiful presentation: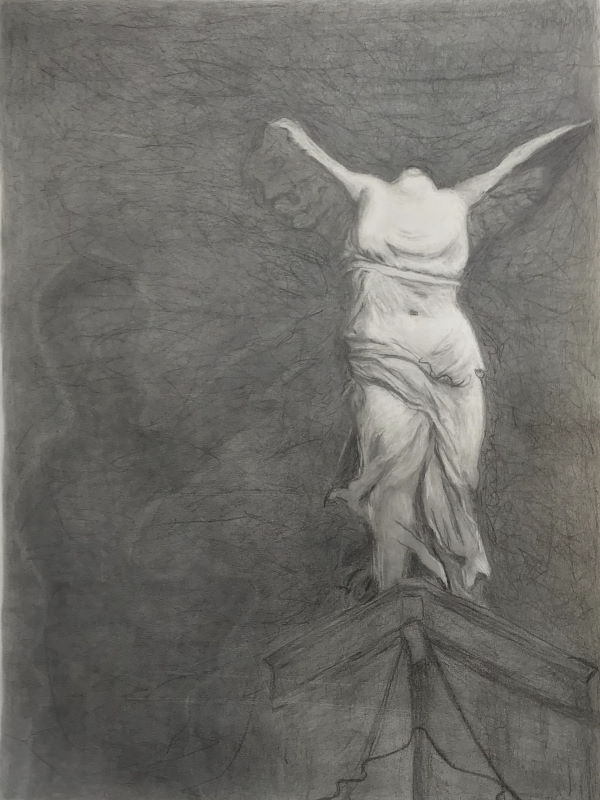 May 2, 2020 |
News
|
Comments Off

on May 2020 Newsletter