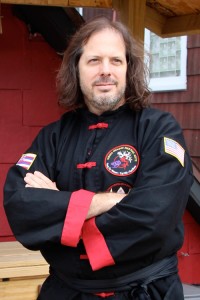 Training at Rising Dragon is a serious endeavor in the martial arts that is reflected by having students record their techniques, skills, and secrets of Pai Lum (White Dragon) Kung Fu, Kenpo and Tai Chi. By purchasing a student manual, you are demonstrating your desire to train and study with the same approach as handed down through the generations – Train with Ha Na, "Warrior Spirit."
A training manual helps the students record and organize the vast amount of martial art techniques that will be taught them, as well as document the wisdom, secrets, and experiences within and without the training hall such as seminars, demonstrations, sparring, and Pai Lum formulas.
We have eight different manuals available at Rising Dragon, and they correlate with our various training DVDs as well. The manuals are:
Full Color; 80% Interactive; Full Portfolio; All Test Sheets; Complete Curriculum; Pages to Document Photos of Pai Lum Journey; Summary Charts; Pai Lum & School History; Puzzles; Mazes; Hidden Pictures for Pee Wee & Littles; Teacher Biographies; About 100 pages in length!

Pee Wee Manual – For ages 4-7, a complete guide through 9 levels to Blue Star ($35)
Little Dragon Manual – For ages 8-11, a complete guide to Black Junior level ($35)
Kung Fu & Kenpo Manual – For ages 12 & up, a complete guide to Black Higher 1 ($35)
Little Dragon Supplement Manual – To take completed Pee Wee to Black Junior ($30)
Black Junior Supplement Manual – To take completed Littles to Black Higher 1 ($30)
Tai Chi Manual – A complete guide in Tai Chi from White to Black Higher 1 ($35)
San Shou Kickboxing Manual – A complete guide in kickboxing to Black Star ($35)
Higher Levels 1-4 Manual – A complete guide from Black 1 to Black 4 "Sigung" ($35)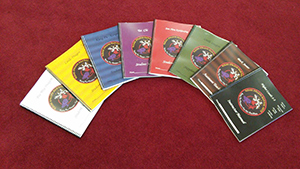 By writing in this manual and filling out the various levels of training, a student creates a permanent record they can use to help them train, remember, study and fulfill their martial art career. It also will be an invaluable tool to help Si Hings (Assistant Teachers) and Si Fus (Teachers) to impart the correct techniques when it comes to teaching lower ranks as it will serve as a guide to refresh the memory of special details, applications, and exact techniques. In this way, the art of Pai Lum is preserved and handed down to the next generation.
Feel free to reorganize or add material according to your desires and tastes. Add photos, drawings, or event pamphlets to personalize the manual and show your unique journey in the martial arts. After all, it is your notebook to serve you. Make it one of your favorite tools – just remember to make copies of your training techniques and anything else important in case the manual gets lost or damaged. That way it will be easy to replace the notebook and all those lessons you recorded.
So once again, congratulations on making a diligent effort in your pursuit of Pai Lum at Rising Dragon Martial Arts. See you on the training floor!