What follows is a brief history of our arts. To see our martial arts family tree, view our Teacher Lineage.
Po Fong – Founder of Pai Lum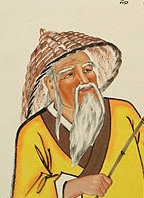 Po Fong was such a practitioner of a southern Shaolin Temple outside of Singapore. In 1924 he traveled to Hawaii with the dream of being able to give his family a better life using his vast martial arts knowledge. He later adopted the name Po Pai. He passed his teachings on to his grandson, Daniel K. Pai. His grandmother passed on to Daniel the white crane.
Daniel K Pai – Grandmaster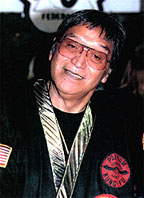 As a young boy, his grandfather sent Daniel K Pai to the White Lotus Monastery in Okinawa. After World War II, Pai went to work on the Parker Ranch on the "Big Island". In the 1960's Pai brought his martial arts to the mainland and they spread across the nation. By the early seventies he had fifty plus Pai Lum and Fire Dragon schools in North America.
Sigung Steve Jungmann – Master of Rising Dragon Martial Arts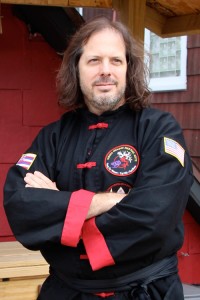 From 1986 to 1993, Sigung Steve Jungmann trained in a Pai Lum school. He was privileged to meet and train under Grandmaster Pai briefly before Grandmaster died. He then trained in another Pai Lum family from 1994 to 2011 under Master Glenn C. Wilson.
Sigung Steve has dedicated over 25 years to learning and teaching the Pai Lum system. He along with his school have produced many students who have gone on to open their own schools, become world champions in international competition, and performed demonstrations for numerous organizations such as Summerfest, Asian Fest and National Nite Out. Sigung Steve has conducted safety seminars for the Milwaukee Police Department, the Federal Bureau of Investigation staff, and numerous community organizations.
He along with his wife Sigung Melodie continue to bring the enjoyment, health and safety of Pai Lum's White Dragon Kung Fu, White Lotus Kenpo, Pai Yang Tai Chi and Sanshou Kickboxing to the great state of Wisconsin.